Photo Section
will be more on the way.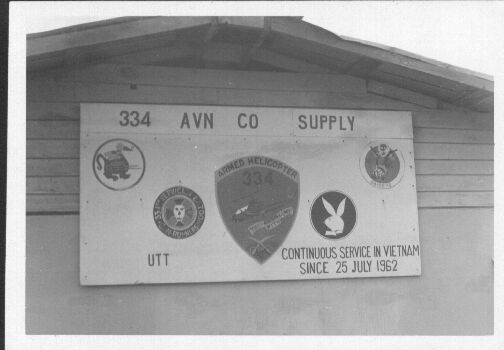 334th Supply at Phu Loi 1970
photo supplied by Kipp Ervin
334th at Phu Loi
Photo by Kipp Ervin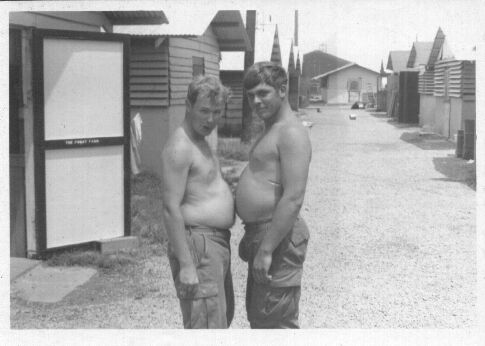 Kipp Ervin on right, left unknown
334th assigned to3/17Cav in 1970 at Phu Loi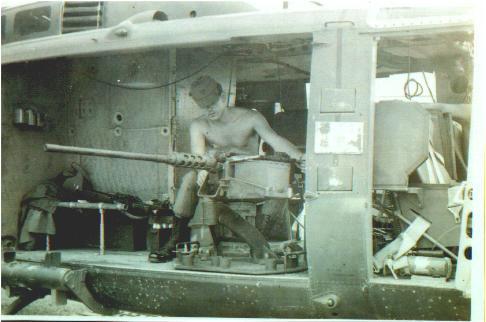 Person unknown? 50cal. Gunner
This picture and the one's below were sent in by Ramiro Ramirez.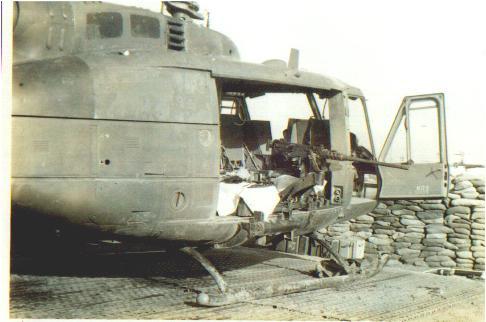 50 cal. ship tail # 945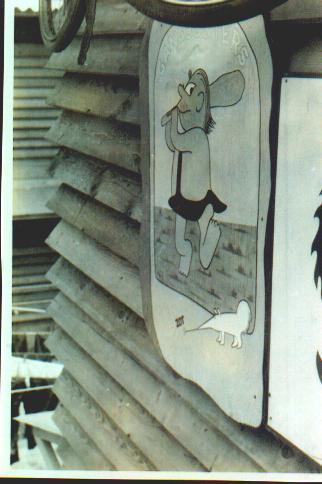 Gangbuster Platoon Sign 1968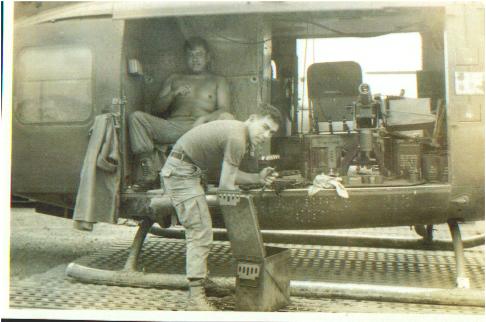 Sp/5 Ramirez cleaning the 50 cal. & Sp/4 Big in the gunners seat.
Sept/67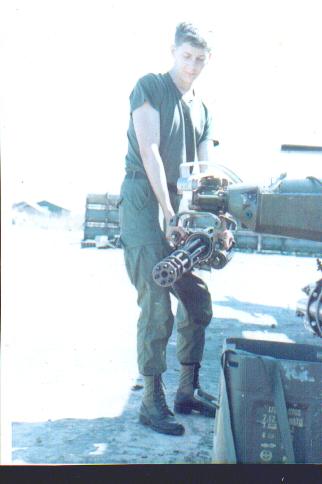 Sp/4 Butch Norling working with Minigun, June 1968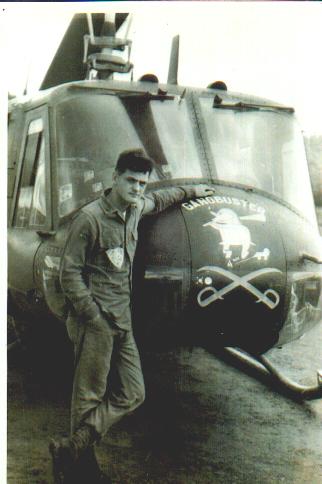 Gangbusters Huey with Sp/4 Foster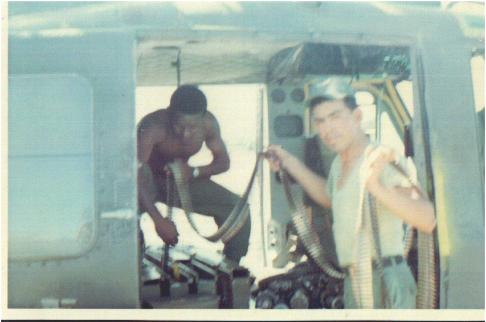 Sp/5 Ramirez on the right & SP/4 White re-arming minigun ammo box's on Gun ship 1967.